Carpet Shop Cairns - Carpet Suppliers North Queensland
Carpet & Fibre Selection

Hoppens Floorworld are the specialist when it comes to carpet selection for your requirements. The right carpet will add warmth, luxury and comfort to your home and provide years of satisfaction.

Carpet is available in an amazing array of fibres, colours and textures, we assist in making an informed decision to suit your application and budget requirements.

Hoppens Floorworld utilize only the most trusted brands including:

Godfrey Hirst - Every piece of yarn that is tufted to make a Godfrey Hirst carpet is inspired by the latest in fashion, colour and design. Our carpets are created with outstanding craftsmanship.

Designed to be stylish and practical, they are available in an extensive range of patterns and blends to express your individuality.
For more information visit the
Godfrey Hirst website
or contact the
Hoppens Floorworld team
.
---
HYCRAFT
- A premium 100 % natural New Zealand wool carpet with a stunning and versatile range for all seasons. Its natural wool properties make it ideal for every climate; insulating against heat or cold. For more information visit the
HYCRAFT website
or download the
HYCRAFT brochure
---
ECO+
from Godfrey Hirst - Godfrey Hirst eco+® is an Australian made triexta carpet manufactured with Sorona® polymer. Derived from natural corn sugar, the Sorona® polymer in Godfrey Hirst eco+® places less reliance on non-renewable resources than other synthetic fibres and generates less greenhouse gas emissions to produce. See the
Godfrey Hirst ECO+
Website
A world first for residential homes, only Godfrey Hirst eco+® combines Sorona® polymer with ColourSmart™ dye technology. This provides new levels of stain, wear and colourfast performance plus enriched softness. Download the
ECO+ brochure
.
---
Brintons
- Creating a home that looks good is important, but home is also about feel: about relaxing, welcoming family and friends, being cosy and comfortable. A luxurious, wool-rich Brintons carpet is the perfect starting point. Once you've experienced the softness and warmth that it brings, you'll never look back. For more information visit the
Brintons website
---
Carpet Fibres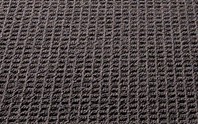 Cost-Effective Polypropylene
Manufactured using synthetic fibres, polypropylene fibres have many similar properties and benefits as nylon fibres. Polypropylene yarn has excellent colourfastness properties with the incidence of sunlight and ozone fading greatly reduced, and also contains anti-static properties. Carpets manufactured using polypropylene yarn provide value for the budget conscious consumer.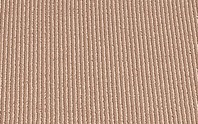 Fibrelon®
Fibrelon® is a new generation fibre incorporating the latest in co-polymer technology. This unique composition of new synthetic fibres has been engineered to give a wool-like appearance with the benefits of a synthetic carpet.
The unique fibre construction of Fibrelon provides enhanced stain resistance by applying stain resistant properties to each individual fibre. Fibrelon's unique technology provides advanced colour performance. Because of the ultra violet properties and colour lock techniques applied to each individual fibre, Fibrelon has long lasting colourfastness and brightness.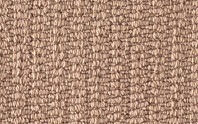 Statron® Solution Dyed Nylon
Manufactured exclusively by Godfrey Hirst Carpets through a solution dyeing process, Statron® Solution Dyed Nylon (SDN) offers complete consistency in colour as well as improved colourfastness against light. Pigment and polymer are mixed before extrusion, giving Godfrey Hirst the potential to create a palette of over 1,000,000 colour combinations.
Statron® SDN is treated with lifetime anti-static protection. It offers long-term resilience, durability and superior stain resistance. Because Statron® SDN is nonporous the fibre can resist stains and odours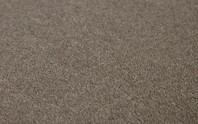 Wool Nylon Blends
Blend carpets are made up of varying percentages of wool and synthetic fibres, offering the resilience and durability of nylon fibres with the natural appearance and luxurious feel of wool.
Used primarily in Cut Plush Pile and Twist Pile carpet styles, the added composition of nylon fibres assist in holding the twist definition, therefore providing improved wearing ability and reduced shedding from short fibres.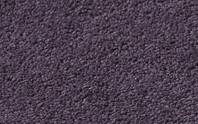 Versatile Nylon
Nylon is usually regarded as a highly versatile fibre type. It can be constructed into virtually any style, and the nylon/synthetic fibres are extremely resistant to stains (provided they have been properly treated).
Carpets made with nylon/synthetic fibres provide long-term resilience and durability. Colour choice is greatly increased because nylon fibres accept dye more readily than other fibres, providing you with scope to choose a carpet that will suit your style and needs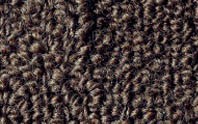 Wool
Wool has been a popular fibre for centuries due to its natural resistance to soiling, staining and flame. Wool is a natural product and is a biodegradable and renewable resource. Wool is soft, resilient, luxuriously comfortable and warm, yet one of the coolest fibres available making it an ideal choice for your home.
Carpet Cairns - Carpet Shop Cairns - Carpet Suppliers North Queensland